ASLW: A Program Future CPAs Do NOT Want to Miss!
Have you ever submitted an application where you met the requirements and believed in yourself? But, then suddenly you stop and think...and ask yourself, how many amazing students are out in the world doing things I dream of one day achieving? Then you wonder how tough it is now-a-days to standout and be chosen? SO you submit the application anyway, because it doesn't hurt to try, but meanwhile you're not sure of the outcome? THAT WAS ME.
In March I wrote a post: "Blame SPAM" that talked about how I was nervous when applying, and it had me worried I wasn't the most competitive applicant. I talked about how my email decided to play games with me and sent my acceptance letter into spam, causing me to almost miss out on the most beneficial networking and professional development accounting opportunity I have yet to see!
Fast forward to now.
I finally have the chance to spread out and sort through my extensive notes from my participation in the 2018 AICPA Accounting Scholars Leadership Workshop (ASLW) . From May 14-16 ASLW was held in Atlanta, GA. The program took place simultaneously with the Accounting Diversity Pipeline Symposium. I am excited to share my key takeaways and peer advice.
The most impactful part of the program was simply the diversity in the room. The age range, experience range, location, personal stories, etc. was incredibly inspiring. Listening to BOTH professionals and my peers share their personal story and journey was incredibly eye opening, but ultimately proved that the CPA can be done.
Resilience seemed to be a huge theme throughout the workshop, and it's such an important message. To see partners and seasoned professionals of notable firms selflessly engaging with students in an incredibly approachable manner, meant a lot to me. Throughout we were reassured that no matter where you come from, how many family issues are at home, how much stress college brings, how much financial obstacles you face, or whether you may fail the CPA 3 or even up to 27 times, mastery and perseverance is key! Because they did it, I can and YOU can do it too.
Keynote Speakers:
Not only were the keynote speakers outstanding because of their accomplishments, and fulfilling advice, but it was the back story of how they prevailed through adversity that really was moving. There were several speakers, but below I've highlighted some key takeaways from a few speakers.
Mr. Billy Williams, CPA aka The BOSS: One of my favorite key-note speakers of the entire workshop was hearing from The BOSS. Mr. Williams is a KPMG Audit Partner in the Houston office. With 10+ years of experience he overcame challenges like no other to get to where he is today. His story was MOVING to say the least. During his keynote speech he taught us all a lesson I would never forget, find out what below:
I learned that day that fear should NEVER overshadow my "go-getter" spirit. His message was quite powerful. Sometimes you have to take a leap of faith to secure opportunities!
My Favorite Quotes From the BOSS:
"Adversity causes some men to break & some to break records."
&
"For those people that fail to plan, plan to fail."
Ms. Kimberly Ellison-Taylor, CPA: Of all the amazing tips and advice, the one that hit home for me is what Ms. Kimberly Ellison-Taylor, CPA said about optimism and how to overcome adversity: "Major on the majors, minor on the minors." Personally, I am working on owning my happiness and it is a challenge. I try to remember that regardless of how people make me feel, it is always up to me to chase happiness. Ms. Ellison-Taylor is a Global Strategy Leader at Oracle, and serves on the Board of Directors of the AICPA!
Mr. Patrick Connally, PMP: During a breakout session about personal brands Mr. Connally, an Engagement Director for ThingBigAnalytics, stressed the importance of considering these three questions:
How do people see you?

How do you perceive yourself & your value proposition?

How do you make people feel?
In the exercise we learned that people will promote your potential and what THEY think you can do. Mr. Connally said, "Companies pay for performance, but they promote for potential." In the end he suggested the book: "Empowering Yourself, The Organizational Game Revealed" by Harvey Coleman.
Ms. Jonna Martin: Let's remember there were 100+ scholar students apart of this workshop. Yet, Ms. Jonna Martin, President of AdvanceMe Associates, a Business Etiquette Training and Consulting firm, made EACH of one of us feel special! Walking down the hallway to the next breakout session I heard someone walking behind me say, "Yeah, I just followed her on LinkedIn, she has a fashion business." I suddenly turn around to see who it was, and Ms. Jonna taps me and says, "Yes, you!" She goes onto tell me about DETAILS she learned about my fashion startup, ByOgochukwu. When I tell you I was SHOCKED, I mean it. I had never had someone make me feel as she did. In my head I was like "OMG, someone noticed me, a professional at that!" I was BLOWN away, but I tried containing my excitement and not geek out.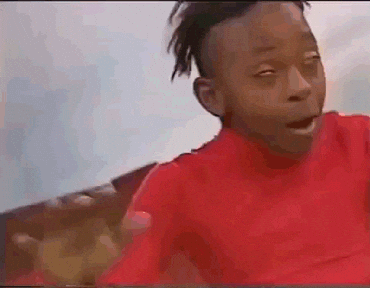 During the dining etiquette session of ASLW, she impressed me even more when she called out students in the crowd by NAME, and identified a fact about each person she would call out. I couldn't believe it. I thought this was a magic trick. The lesson here is: People will NEVER forget how you make them feel and it's important to be genuine. We need more people in the world like Ms. Martin!
Dr. Randy Bradley: The theme of Dr. Bradley's speech was "A world of opportunities." He talked about how desire, passion, recognizing purpose, and commanding attention is important. He stressed we have to find our purpose behind who we want to be, in order to persevere and become it.
The power of perception- We may not be able to "reverse how people see us, but we can re-work it."

The 3 A's-
Attitude: How do you think? How are you going to climb & will you lift as you climb?
Aptitude: Determine your interest and sharpen your ability
Approach: Your approach may not be perfect the 1st, 2nd or 3rd time. Don't over-worry about what it looks like. Some spend too much time trying to perfect the approach they never take ACTION. Put your best foot forward, "Even it's sideways, just come through the door however you can," and learn along the way.
Make it happen- "Don't limit yourself because of your means...when you work hard and believe in yourself, someone will invest in you."
Finally: "You don't have to be THE best, but you have to do YOUR best to be your best."
Additional Key Takeaways:
"Don't cosign mediocrity. Unlearn and relearn."

"Be undeniable. "-Kelly Richmond Pope, CPA. Earning a certification is a credential showing that your skills are undeniable. Ms. Pope is a CPA like no other, who doubles as a FILMMAKER! She produced and directed a captivating film, "All the Queen's Horses," investigating how a city comptroller was able to steal $37,000 a day for two decades: A GREAT WATCH.
We are half way through 2018 and I can easily say that the month of May has been the most remarkable month yet! Outside of the incredible speakers it was so amazing to hear the outstanding endeavors of my fellow peers. From math tutoring company owners, to MBA grads, to mothers and fathers, to those who JUST recently learned English, I was in awe. Simply put, there's nothing better than being surrounded by excellence, and the 2018 ASLW Program was unforgettable because of that. Thank you AICPA for believing in me and investing into my future. I will forever cherish this experience and can't wait to one day give back to AICPA and ASLW they way it has poured into me.
Photo Gallery:
How to Get Involved:
Are you interested in accounting? Unsure about what the CPA means? Eager to learn from professionals and even your peers? APPLY to the Accounting Scholars Leadership Workshop next year and learn how to become a #FutureCPA! Click to learn more.